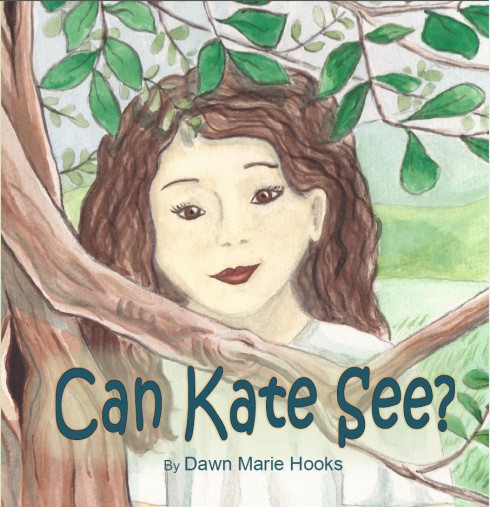 Can Kate See?
Revision — Just Released
Will Kate convince Hannah she can play catch even though she is blind?  This story follows Kate through her day at school as she explains to Hannah how she sees through touch, smell, taste, and hearing.  A brief section at the end of this book contains information and engaging activities to teach preschool through third grade children about the five senses and blindness. 
Can Kate See? is inspired by the author's experience working with blind children.  Dawn Marie Hooks is a certified teacher of the blind and visually impaired.  She was an elementary teacher at the Washington State School for the Blind and an itinerant teacher, working with blind and visually impaired children in their classrooms and homes.  She taught for over ten years.
This book was originally released in 2013.  In March 2017, it was published with text revisions.