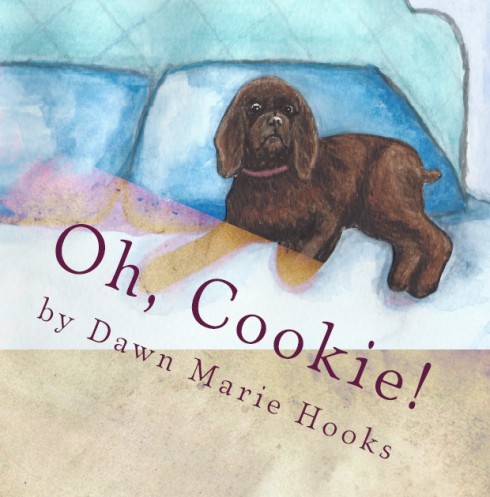 Oh, Cookie!
Cookie searches for something to eat. She makes a mess, but will she find some food?
Charming illustrations and four types of poetry create an appealing story about a mischievous dog named Cookie. A brief section at the end includes descriptions and activities for the limerick, cinquain, couplet, and diamante style of poetry.
Oh, Cookie! is Dawn's first book.  One night, she dreamt she wrote a series of books, each with a different type of poetry.  Inspired by her dream, she signed up for graduate coursework and this book was her final project.  The main character is her mischievous chocolate cocker spaniel, Cookie.  Dawn enjoys reading it to kids, hearing them laugh at Cookie's behavior, and listening to their funny pet stories.  Dawn included poetry information and activities at the end of the book for parents and teachers.